Title: True Mercy
Find it on: Goodreads | Amazon
Author: Idelle Kursman
Publication Date: February 9, 2017
Genre: Thriller & Suspense, Crime Fiction
Pages: 342
Many thanks to Idelle for providing me with a copy of this book in exchange for an honest review!
Synposis
2017 Red Ribbon Winner in The Wishing Shelf Book Awards!

Danger lurks everywhere for Marina. When the ship carrying her and other human trafficking victims from Europe arrive at a port in New Jersey, Marina manages to escape and wants nothing more than to be rid of her traffickers and free the other women. But one of the underground organization's vicious henchmen will stop at nothing to recapture her. Marina scarred his face on the ship and now he only desires to inflict the cruelest death possible on her. She is doomed until an unlikely pair come to her aid: a young man with autism and his widower father. Still reeling from the death of their mother and wife, son and father encounter her by chance and all three become caught up in the powerful tentacles of an international human trafficking ring. Will the henchman succeed and destroy all their lives? Will relentless evil triumph in the end?
Review
This book shines a bright light on two very human themes – human trafficking and autism – via a story with relatable characters and a moving plot. The first of these is brought forth as a desperate situation that continues to plague even the most seemingly innocuous places. Victims who are statistically usually women and at times very young are torn from safety and thrown into a world of danger and pain. In fact the opening scene describes Marina's abuse during capture and transfer to an unknown location. Tied, drugged, and terrified, the book sets the tone for her struggle to escape then cope with her seemingly hopeless situation. This powerful opening draws near instant urge to empathize with Marina's plight and root for her safe return.
Somehow we know having read the synopsis that Marina's story collides with that of Bruce and Adam (the father-son duo). How they meet seems somewhat predictable – inevitably she must somehow escape and meet them while searching for help. However what happens afterwards is less clear. How can someone so recently traumatized from her unwilling role in this human trafficking scheme come to trust again? How will a recent widower learn to open his heart to someone when his own is fresh with pain? And how will a young man with autism react to seeing someone frightened and alone who doesn't align with what he knows of his world?
This brings us to the second theme, which is the challenges encountered both by those with autism as well as their loved ones. People impacted by autism may see the world differently than neurotypicals, which reflects in differences in outward communication, behavior, preferences, and other manifestations. Idelle does a great job capturing the nuances here, detailing Adam's stimming, his recitation of expected social boundaries, and enthusiastic demeanor. Also captured are reactions from his family to his behavior. Readers are privy to his father's sincere attempts at patience, support, and love, but also see the breakdown and frustration when he's overwhelmed. Aside from his father, Adam's extended family appears more cautious, perhaps unsure how to react or behave around him. These scenes seem to be a reasonable portrayal of how some families might handle these difficulties, and truly draw on reader sympathy.
On whole Adam is certainly an endearing character – innocent, kind, and pure. His near instant attachment to Marina as a motherly figure forms the start of a lovely bond among the characters and acts as a sweet contrast to the tension fueled by her captor's desperate searching. This friendship also acts as catalyst to introduce Bruce to Marina, who is understandably cautious but tender and compassionate (perhaps the true mercy theme at play). Their blooming relationship is heartwarming and plays well with the alternating chapter structure, which switches between describing her current salvation and the evil nature of the traffickers. The one nit I had with the story line was parts of the interplay between Marina and Bruce later on in the story. I wont mention more, but it was difficult to say whether their interactions were meant to be taken as is or with some analysis (a la potential spoiler psychology link). Regardless, Bruce, Marina, and Adam made a lovely group to follow through the story.
Finally I need to mention the fantastic plot twist at the end, which is well worth all the build up. This, too, I'll leave for the reader to enjoy when you pick up your own copy of True Mercy. 😉 This was a beautiful book with great themes and heart warming characters. I'd recommend this to anyone interested in suspense flavored with a more human element.
About Idelle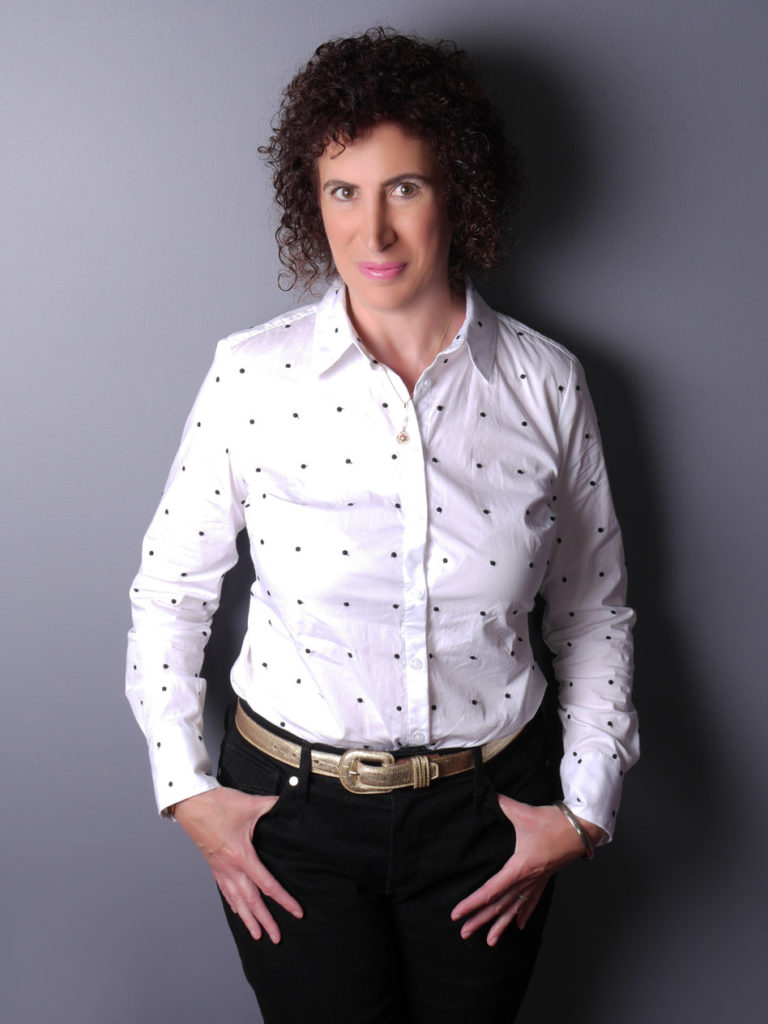 Idelle Kursman was born and raised in Providence, Rhode Island. She earned her undergraduate degree from Boston College and her master's in reading education at William Paterson University. She has worked on her writing skills for over 20 years. A few years ago, she watched the movie Taken with Liam Neeson and was shocked to discover the existence of human trafficking rings. She has a loved one with autism, which forced her to put her career on hold. Concerned about these topics, Idelle began researching and writing her debut novel. In True Mercy, Idelle seeks to bring more awareness to the international human trafficking crisis as well as the plight of families with loved ones with autism. She does presentations to speak about these issues. Idelle currently lives with her family in New Jersey.
Visit her website for more information – https://idellekursman.com/bio/